Test Marketing to Start for Solution Integrating Sony's Digital Paper & Cogent Labs' Tegaki Service
Cogent Labs Inc. (Head Office: Shibuya-ku, Tokyo, Representative Directors: Jun Iinuma, Eric Whiteway, hereinafter "Cogent Labs") and Sony Business Solutions Corporation (hereinafter "SBSC") have built a prototype solution for recognizing information written on digital paper that integrates SBSC's DPT-RP1 Digital Paper with Cogent Labs' Tegaki, a handwriting recognition service for forms and documents written by hand that uses AI to achieve even higher text conversion accuracy. The two companies will make this prototype environment available to customers as part of test marketing for the solution.
SBSC leverages its Digital Paper Collaborative Server Software, the digital document control and management software that can send and retrieve documents to and from Digital Paper devices, to convert information written by hand into text data by integrating Tegaki, Cogent Labs' handwriting recognition service. This allows customers to connect the DPT-RP1 Digital Paper, which is as easy to read and write on as real paper, to their various enterprise systems, leading them to reduce time they currently spend on manually entering data into their systems from business processes that use paper forms, as well as promote going paperless within their own companies.

3 Benefits Offered by This Connection Service
✔ Convert Handwriting Into Text Data With Tegaki Handwriting AI OCR Integration
Tegaki converts handwriting into text data quickly and accurately, even handwriting that requires manual entry due to existing technologies not being able to automatically recognize it. Tegaki uses Cogent Labs' proprietary AI technology to continuously improve its recognition accuracy as it processes and learns from input. With Tegaki, Cogent Labs is working to make business more efficient, cut data entry costs, and increase labor productivity, regardless of the industry.
✔ Achieve a Paperless Office by Embedding Digital Paper Within Business Processes
By integrating the DPT-RP1 Digital Paper with Tegaki, information written by hand can be converted and stored in business systems as text data. This enables customers to embed the DPT-RP1 into their existing business processes, including electronic medical record systems.
✔ Enables a Secure Environment to Be Built With Even Less Concern for Information Leaks Than Paper Documents
A completely paperless environment where handwriting is still used contributes to both reductions in the time spent circulating and storing paper documents, and the business costs related to entering data from handwritten documents. It also enables customers to build a completely secure system for managing forms and documents.
Possible Applications for a Wide Variety of Situations
・Front office operations, including bank, insurance, credit card, organization membership applications, and mobile phone contracts
・Fieldwork operations, including maintenance support, insurance assessments and worksite reports
・Inspection operations, including factory equipment inspection, process management and quality management
・Logistics operations, including picking, inspection and inventory
・Interviews and consultations
・Medical forms, including medical history forms, consent forms and electronic medical records
Exhibition at the Mobile Solutions Expo (MOBIX Spring)
DPT-RP1 Digital Paper and Tegaki will be exhibited at MOBIX Spring, to be held May 9-11 at Tokyo Big Sight, and presented together with services that integrate them.
Event Name:Japan IT Week Spring 2018
Exhibition Name:Mobile Solutions Expo (MOBIX Spring)
Dates:Wednesday, May 9 – Friday, May 11, 2018
Venue:Tokyo Big Sight
Organizer:Reed Exhibitions Japan Ltd.
URL:http://www.smart-japan.jp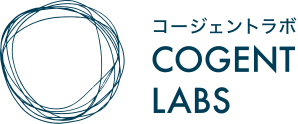 For inquiries, please contact:
Cogent Labs Inc.
Tel:03-6773-1836
Email:[email protected]