Cogent Labs Signs Technology Partner Agreement with SBI AntWorks Asia, Provider of Integrated Automation Platform
Cogent Labs Inc. has announced a technology partner agreement with SBI AntWorks Asia Co., Ltd. (Head office: Minato-ku, Tokyo; Representative Director: Hiroaki Yokoyama), which sells the integrated automation platform "ANTstein SQUARE" for the Japanese market.
QueenBOT RPA, a Robotic Process Automation (RPA) product offered by SBI AntWorks, has been well received by many small and midsize companies due to its affordable price, with the minimum configuration starting at 300,000 yen (excluding tax) per year for a license. We are strongly promoting the automation of document processing and digital transformation (DX) for our customers by linking QueenBOT RPA with the Intelligent Document Processing service "SmartRead".
Please click here to read the press release for SBI Antworks (JP only).
About SBI AntWorks Asia

Head Office: Izumi Garden Tower, 1-6-1 Roppongi, Minato-ku, Tokyo
Established: December 2018
Representative Director: Hiroaki Yokoyama
Business: Providing business automation platform
URL: https://www.sbiantworks.com/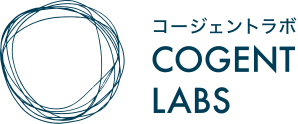 For inquiries, please contact:
Cogent Labs Inc.
Tel:03-6773-1836
Email:[email protected]