Cogent Labs Forms Technology Partnership with Major South Korean ICT Company POSCO ICT to Accelerate Global Roll-out of its SmartRead IDP Service
Cogent Labs Inc. (Head Office: Minato-ku, Tokyo; Representative Director: Eric Hideyuki Whiteway; hereafter "Cogent Labs"), developer and provider of Intelligent Document Processing (IDP), which uses cutting-edge AI technology, has announced that it entered into a technology partnership agreement with POSCO ICT (Head Office: Pohang, South Korea; CEO: Jung Dukkyoon), a leading South Korean ICT company. By collaborating on their individual solutions, the two companies will jointly expand their business in the South Korean market and are planning an approach for the global market that will utilize POSCO ICT's business network.
In Japan, from December 2021, Cogent Labs started offering its new SmartRead IDP service, which uses cutting-edge AI technology to classify various kinds of documents and rapidly extract actionable data from them. With its eventual goal being to offer this service to the global market, Cogent Labs has decided to first strengthen its approach to the South Korean market. Having already made its Tegaki service available there, the company will now work to develop its business in the country further through its new SmartRead IDP service.
POSCO ICT is not only a provider of smart factory and various other IT services to the South Korean market, but a global ICT company with offices in China, Indonesia, Vietnam and elsewhere. Its B2B solution, which includes robotic process automation (A. WORKS RPA), AI, big data analytics and other features will serve as the core solution for this partnership. POSCO ICT is planning technical reviews and business development with Cogent Labs as part of the agreement. 
Cogent Labs plans to first expand its business in the South Korean market by making its SmartRead service available there starting in the first quarter of FY 2022. Furthermore, it will work with POSCO ICT to bring SmartRead to the global market by leveraging the latter's extensive business network. 
About POSCO ICT
POSCO ICT is a global IT engineering company offering ICT services. Its main businesses include smart factory, EIC engineering, IT services, logistics, and smart cities and homes. The company continues to grow its business not only in the South Korean market, but China, Indonesia, Vietnam and elsewhere around the world. Its B2B solution offering integrates the company's unique and varied ICT solutions that encompass RPA, AI, big data analysis and IoT. Over the past thirty-two years POSCO ICT has been supporting clients' DX the world over so they can maintain their competitiveness.
Head Office: Pohang, South Korea
CEO: Jung Dukkyoon
Listed Stock Exchange: KOSDAQ (from November 2000)
Global Locations: China, Indonesia, Vietnam
URL: www.poscoict.com
About Cogent Labs Inc.
Cogent Labs is a company that is working to digitally transform knowledge work by developing and offering cutting-edge yet practical AI services that can be used from the cloud to the edge. It provides AI-based products and services to support companies that are dealing with such issues as improving productivity in the workplace or that are facing shortages of skilled labor. The company made its SmartRead IDP service available as it moves ahead with building its Cogent DX platform for realizing digital transformation in documents through recognition and natural language processing technologies. Currently, Cogent Labs offers Kaidoku SmartFind, an enterprise document search service utilizing its proprietary natural language processing engine.
Head Office: Sumitomo Fudosan Roppongi Grand Tower 36F, 3-2-1 Roppongi, Minato-ku, Tokyo 106-0032
Established: April 2014
Representative Director: Eric Hideyuki Whiteway 
Capital: 4,502.59 million yen (including reserves)
Description of Business: Research and development of advanced artificial intelligence and provision of related solution services.
URL: http://www.cogent.co.jp/en/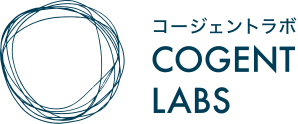 For inquiries, please contact:
Cogent Labs Inc.
Tel:03-6773-1836
Email:[email protected]