Cogent Labs is proud to Sponsor NeurIPS 2018 in Canada [on December 2-8, 2018]
Cogent Labs is proud to sponsor one of the top machine learning and computational neuroscience conference in the world, NIPS 2018 (Neural Information Processing Systems) being held in Montreal, Canada, on December 2-8.

Our Booth #827 will be opening in the main hall where we will be awaiting thousands of talented AI professionals from all over the world.
We are continuously looking for experts in relevant fields of deep learning to do applied research in their domain of expertise. The possible positions we are recruiting for are Research Scientist, Research Engineer or Machine Learning Engineer, working on our existing products, fundamental research, writing publications and development of prototypes to be incorporated into our new products.
Our Talent Manager & Principals of Research and Machine Learning will be available to connect.
Event Overview
Event name: Neural Information Processing Systems 2018
Date: 2018/12/2 (Sun.) ~ 12/8 (Sat.)
Location: Montreal Convention Centre(Palais des congres de Montreal)
                  1001 Place Jean-Paul-Riopelle, Montreal, QC H2Z 1H5
Event details:
https://nips.cc/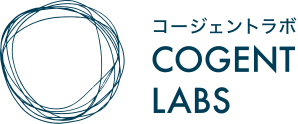 For inquiries, please contact:
Cogent Labs Inc.
Tel:03-6773-1836
Email:[email protected]