Cogent Labs Recognized as Member of Intel® AI Builders Program
Cogent Labs Inc. (Head Office: Shibuya-ku, Tokyo, Representative Directors: Jun Iinuma, Eric Whiteway, hereinafter "Cogent Labs") has been recognized as a member of the Intel® AI Builders program.
■ Initiatives between Cogent Labs and Intel Up to Now
Cogent Labs has developed deep learning solutions that operate on Intel's OpenVINO™. The solution from Cogent Labs solves the problem of increases in traffic and costs of system introduction and operation associated with adopting deep learning by running deep learning processes, which have a high system load, on devices such as MFPs and scanners with Intel technology.
■ Intel Platform Optimization through This Recognition
Cogent Labs utilizes the advantage of being able to employ the superior deep learning powered AI OCR Tegaki technology, natural language understanding Kaidoku technology, and TSF (Time Series Forecasting) technology that it already possesses on the CPU and accelerator of Intel. Recognition as a member of the Intel® AI Builders program strengthens accelerates optimization to Intel while promoting further development.
■ Comment from Min Suk Song, Chief Operating Officer
We are pleased and honored to be an official member of Intel AI Builders Program.  This milestone highlights our technical and business competence in AI. Intel AI Builders Program is effective, engaging and supportive of the members, helping the members to deliver innovative AI solutions to their own market.  We highly recommend this program for anyone who needs supportive AI ecosystem and also for anyone who wants to accelerate AI adaption in rapidly changing business environment.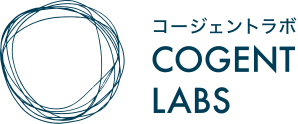 For inquiries, please contact:
Cogent Labs Inc.
Tel:03-6773-1836
Email:[email protected]