Cogent Labs Announces Appointment of Minoru Hoshina as Chief Revenue Officer
Cogent Labs Inc. (Head Office: Shibuya-ku, Tokyo; Representative Directors: Jun Iinuma & Eric Whiteway hereinafter "Cogent Labs") is pleased to announce that Minoru Hoshina has joined the company as Chief Revenue Officer (CRO).
After joining Salesforce.com, Inc. in 2008 as an Executive Officer, he supervised a broad range of departments including alliance, sales engineer, consulting services, and support. He also achieved successes as project manager for large-scale projects such as those for Japan Post Holdings Co.,Ltd., Ecopoint, and Toyota Friends. With the participation of Mr. Hoshina, Cogent Labs will focus on expanding its business while enhancing its sales structure.
■Comment from Minoru Hoshina
I've joined Cogent Labs because I had the desire to launch a world-class IT company in Japan leveraging advanced technologies. I hope to promote collaboration among Japanese partners, and establish a foundation to become a "Japanese" global company while contributing to our customers' businesses through AI technology.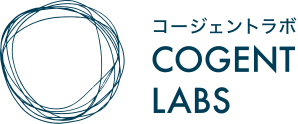 For inquiries, please contact:
Cogent Labs Inc.
Tel:03-6773-1836
Email:[email protected]