Cogent Labs Named to the 2021 CB Insights AI 100 List of Most Innovative Artificial Intelligence Startups
Cogent Labs
honored for achievements in
AI Research
and Development
NEW YORK, April 7, 2021 — CB Insights today named Cogent Labs to the fifth annual AI 100 ranking, showcasing the 100 most promising private artificial intelligence companies in the world.
"This is the fifth year CB Insights has recognized the most promising private artificial intelligence companies with the AI 100, and this is one of the most global groups we've ever seen. This year's cohort spans 18 industries, and is working on everything from climate risk to accelerating drug R&D," said CB Insights CEO Anand Sanwal. "Last year's AI 100 companies had a remarkable run after being named to the list, with more than 50% going on to raise additional financing (totaling $5.2B), including 16 $100 million+ mega-rounds. Many also went on to exit via M&A, SPAC or IPO. As industry after industry adopts AI, we expect this year's class will see similar levels of interest from investors, acquirers and customers."
"We are delighted to be recognized for our ability to research, develop and commercialize cutting edge AI technology. The need for intelligent document processing and cognitive automation is rapidly increasing and our software is already automating document processing for an ever growing number of enterprise customers in finance, insurance, logistics, local and national government as well as SMEs" said Eric Whiteway, founder and CEO of Cogent Labs. "We have raised over $40 million, expanded our partner ecosystem to more than 60 partners, strengthened our team and started serving customers internationally. Moving forward we will focus on expanding our customer base in Japan and internationally while continuing to strengthen our technology, software and team"
Through an evidence-based approach, the CB Insights research team selected the AI 100 from a pool of over 6,000 companies based on several factors including patent activity, investor quality, news sentiment analysis, proprietary Mosaic scores, market potential, partnerships, competitive landscape, team strength, and tech novelty. The Mosaic Score, based on CB Insights' algorithm, measures the overall health and growth potential of private companies to help predict a company's momentum.
Cogent Labs was founded in 2014 in Tokyo with a mission to increase business productivity through intelligent document processing and cognitive automation. Its proprietary, industry leading OCR and NLP software classifies, reads, understands and extracts information from structured, unstructured, printed and handwritten documents in numerous languages, including English, Japanese and Korean. Its software is available on the cloud, on-prem and on edge devices such as mobile phones. 
Quick facts on the 2021 AI 100:
・Equity funding and deals: Since 2010, the AI 100 2021 cohort has raised over $11.7B in equity funding across 370+ deals from more than 700 investors.
・12 unicorns: Companies with $1B+ valuations on the list span applications as varied as data annotation, cybersecurity, sales & CRM platforms, and enterprise search. 
・Geographic distribution: 64% of the selected companies are headquartered in the US. Eight of the winners are based in the UK, followed by six each in China and Israel, and five in Canada. Other countries represented in this year's list include Japan, Denmark, Czech Republic, France, Poland, Germany, and South Korea.
About CB Insights
CB Insights builds software that enables the world's best companies to discover, understand and make technology decisions with confidence. By marrying data, expert insights and work management tools, clients manage their end-to-end technology making process on CB Insights. To learn more, please visit www.cbinsights.com.
Contact:
CB Insights
[email protected]
About Cogent Labs Inc.
Cogent Labs develops OCR and NLP software that automates document processing for various document types and languages leading to direct productivity gains. To learn more please visit www.cogent.co.jp/en/.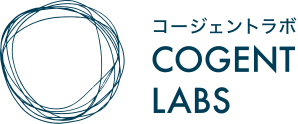 For inquiries, please contact:
Cogent Labs Inc.
Tel:03-6773-1836
Email:[email protected]