Cogent Labs Raises 1.4 Billion JPY From Domestic & Foreign Investors in Series C Round
–Will expand & enhance products, accelerate expansion of overseas business-
Cogent Labs Inc. (Head Office: Minato-ku, Tokyo; Representative Directors: Jun Iinuma & Eric Hideyuki Whiteway, hereinafter "Cogent Labs"), a developer and provider of advanced AI technology, carried out an allotment of new shares to domestic and foreign investors. Including the financing raised in this round, Cogent Labs has raised a total of 4.2 billion JPY.
Cogent Labs will use these funds to enhance its Kaidoku natural language processing platform and other products, as well as accelerate its expansion overseas into the South Korean and other Asian markets.
■Main Purpose of Financing
Cogent Labs will use these newly obtained funds to enhance its Kaidoku natural language processing platform and other products, as well as accelerate the overseas expansion of its business by localizing its existing services.
(1) Accelerate Expansion of Overseas Business by Localizing Existing Services
Cogent Labs will further accelerate the growth of its operations in Asian markets in order to expand its business overseas. It has already started its entry into South Korea and is currently localizing its existing products in cooperation with local business partners.
(2) Product Enhancement
Cogent Labs will carry out research and development related converting its products into services. These include Kaidoku Education, a solution for education that utilizes the Kaidoku natural language processing platform, and Kaidoku Enterprise Search, a search engine that enables efficient access to and analysis of a company's information assets.
■Series C Round Investors
– Aizawa-4 Limited Partnership, (GP: AIZAWA Investments Co., Ltd.)
– i Holdings Co., Ltd.
– COMTURE CORPORATION
– Japan Co-Invest II Limited Partnership (GP: Sumitomo Mitsui Trust Investment Co., Ltd.)
■Endorsements
Shoichiro Kusumoto, Executive Officer Investment Department General Manager, AIZAWA Investment Co.,Ltd.
With top class R&D capabilities and professional engineers from all over the world, we see great potential with Cogent Labs' commitment to providing practical services from the customer's perspective.
We are very excited about the future of Cogent Labs, and looking forward to the expansion of new services and overseas business.
Kouichi Mukai, Representative Director and Chairman, COMTURE CORPORATION
From "Tegaki", "Kaidoku", and "TSF", to new services using state-of-art but practical AI technology; we are very excited for the potential of Cogent Labs.
This capital and business alliance, will bring synergy to Cogent Labs' state of the art AI technology and COMTURE's advance cloud digital solutions (DX) to create new solutions & business opportunities.
■Overview of Cogent Labs' Services
(1) Tegaki – Handwriting to Text AI-OCR
Tegaki is an AI optical character recognition (OCR) service that allows handwritten documents to be easily saved as data simply by scanning them. It improves operational efficiency and reduces costs by quickly and accurately recognizing characters on hand-written forms used in manufacturing, distribution, finance, healthcare, service, education and other industries. Tegaki is available in a cloud version, which can be used in a web browser or through an API, and in an on-premises version.
(2) Kaidoku – Natural Language Understanding & Processing Platform
Kaidoku is a natural language processing platform independently developed by Cogent Labs that can accurately structuralize and analyze language information. It can analyze time-series information, which is essential to understanding not just text, but also trends and causal relationships. In addition to its currently available news analysis solution, Kaidoku News, Cogent Labs is also working on research and development related to creating new services based on Kaidoku. These include Kaidoku Education, an application for education, and Kaidoku Enterprise Search, a search engine that enables efficient access to and analysis of a company's information assets.
(3) TSF – Time Series Forecasting
Time Series Forecasting (TSF) is an AI engine that can simultaneously process and analyze time-series data from various markets, and make accurate forecasts based on the results. It can detect new knowledge and short and long-term patterns, something that standard statistical approaches cannot. Cogent Labs currently offers TSF as part of a stock trade volume prediction service it provides to Daiwa Securities Co., Ltd., and is also using it in the development of a stock price prediction service.
(4) Custom AI Consulting
Cogent Labs' AI consulting service starts from interviewing clients to understand their business process & challenges well, before proposing practical solutions combining state of the art AI research and engineering.  Cogent Labs' R&D team then develops innovative solution best suited for the customer's unique challenges leveraging experiences in supporting knowledge worker productivity & cost reduction.
The AI Creator System was born from this consulting service; developed in collaboration with Asahi Group Holdings Ltd., this innovative system generates unique & high-quality product package designs. The AI Creator System is the world's first automatic package design generation system combining multiple deep learning models. Cogent Labs is excited to see its contribution in new product development and retail sales growth.
■About Cogent Labs Inc.
Description of Business: Research and development of advanced artificial intelligence and provision of related solution services.
Cogent Labs is an artificial intelligence startup based in Tokyo that develops cutting-edge yet practical AI services that can be used from the cloud to the edge. It provides AI-based products and services to support companies that are dealing with such issues as improving productivity in the workplace or that are facing shortages of skilled labor. It offers the following as services: Tegaki, AI-OCR that boasts high recognition accuracy when reading handwritten characters; Kaidoku, which can understand and analyze natural language; and Time Series Forecasting (TSF), which forecasts the future based on time series data. It also offers custom AI consulting and development services.
Location: Sumitomo Fudosan Roppongi Grand Tower 36F, 3-2-1 Roppongi, Minato-ku, Tokyo 106-0032
Established: April 2014
Representative Directors: Jun Iinuma, Eric Hideyuki Whiteway
Capital: 4,202.6 million yen (including reserves)
Description of Business: Research and development of advanced artificial intelligence and provision of related solution services.
URL: http://www.cogent.co.jp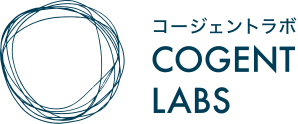 For inquiries, please contact:
Cogent Labs Inc.
Tel:03-6773-1836
Email:[email protected]