Cogent Labs Completes Series B Fundraising Round With Additional Investments by Samsung Venture Investment and Other Foreign Investors Raising Round Total to 1.2 Billion JPY
Samsung Venture Investment and Kiwoom Investment lead foreign investors in investing in Cogent Labs, recognizing its technological and business strengths
Cogent Labs Inc. (Head Office: Shibuya-ku, Tokyo; Representative Directors: Jun Iinuma & Eric Whiteway hereinafter "Cogent Labs") carried out an allotment of new shares to the following third parties: Samsung Venture Investment Corporation, Kiwoom Investment Co., Ltd., K2 Investment Partners LLC and NCORE VENTURES. Cogent Labs will use the funds raised in this round to strengthen its existing products, and drive edge computing and new product development.
Summary of Financing
Cogent Labs completed a Series B round of financing, with the additional investments by Samsung Venture Investment and other foreign investors bringing the total funds of this round to 1.2 billion JPY. The parties to receive new shares through the third-party allotment for this round are as follows:
● Samsung Venture Investment Corporation (CEO: Yongbae Jeon)
● Kiwoom Investment (CEO: Dong-Jun Kim)
● K2 Investment Partners LLC (CEO: JiHoon Kim/BongSu Kim)
● NCORE VENTURES (CEO: Ryan Park)
Main Purpose of Financing
Cogent Labs, as an artificial intelligence startup company aiming to create digital transformations using AI, has pursued its own research and development related to the technology since 2015. It places emphasis on providing leading-edge yet practical services, and with these has helped its clients, including many leading Japanese companies, achieve increased sales and greater efficiency in their operations.
Cogent Labs will use the funds raised in this round to strengthen its existing products, and drive edge computing and new product development. 
Overview of Cogent Labs' Services
(1) Tegaki – Handwriting to Text AI-OCR
Tegaki is an optical character recognition (OCR) service that allows handwritten documents to be easily saved as data just by scanning them. Text written by hand, which until now was difficult to recognize automatically, can now be read with high precision and speed. Tegaki can handle a variety of handwritten documents, including applications, questionnaires, and medical history forms. Recently, Cogent Labs released a service on Salesforce.com's AppExchange that enables Tegaki to be linked seamlessly to the Salesforce CRM service. Cogent Labs also began offering Tegaki as an on-premises service for OEMs on such edge devices as scanners, PCs, smartphones and tablets enabling its use by an even wider user base.
(2) Kaidoku – Natural Language Understanding & Processing
Kaidoku is a service that reads documents and extracts key information and meaning allowing for quick document processing in various tasks. Kaidoku is also capable of analyzing all documents in a given corpus and automatically detecting the emergence of new topics, trends and causal relationships that emerge over time so that larger macro patterns and insight can easily be identified. The service is language independent.
As part of a PoC with Nomura Holdings, Inc., it was established that Kaidoku can reduce the time spent on research for certain tasks from an average of one hour to five minutes, enabling market trends to be ascertained much faster than before. The two companies have started working on the service's full-scale implementation.
(3) TSF – Time Series Forecasting
Time Series Forecasting (TSF) is Cogent Labs' financial markets time-series forecasting engine, it ingests various financial time-series data and detects both short term and long term patterns to make real-time forecasts over different time horizons. TSF dynamically adapts to changing market conditions and thus can produce more accurate forecasts compared to standard statistical models. TSF is currently being used for stock trade volume prediction service by Daiwa Securities Co., Ltd.
About Cogent Labs
Cogent Labs is an artificial intelligence startup based in Tokyo providing product and services to enterprises which want to increase productivity or simply have a shortage of skilled labor. It develops cutting-edge yet practical AI services that can be used from the cloud to the edge. The company employs 65 people (as of the end of March 2019; includes contracted and temporary workers), and employs staff recruited  from more than 20 countries around the world. It offers the following as services: Tegaki, AI-OCR that boasts high recognition accuracy when reading handwritten text; Kaidoku, which can understand, structure and analyze text documents regardless of language they are written in; and Time Series Forecasting (TSF), a low latency forecasting service for multi dimensional time series data currently applied to forecasting certain aspects of the financial markets.
Location: TENOHA LAB, 20-23 Daikanyama-cho, Shibuya-ku, Tokyo 150-0034
Founded: April 2014
Representative Directors: Jun Iinuma, Eric Whiteway
Description of Business: Research and development of advanced artificial intelligence and provision of related solution services.
URL:https://cogent.co.jp/
Korean version press release:
https://www.cogent.co.jp/news/2019-5-23-cogent-labs-series-b-investment-2-korean/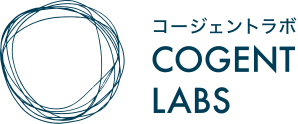 For inquiries, please contact:
Cogent Labs Inc.
Tel:03-6773-1836
Email:[email protected]