Cogent Labs Carries Out Series B Investment Round With Primarily Strategic Investments by Japanese and Foreign Companies
Cogent Labs raises strategic funds from notable individual overseas investors and leading Japanese companies to expand existing business and develop new services leveraging existing core engines
Cogent Labs Inc. ("Cogent Labs"; Head Office: Shibuya, Tokyo; Representative Directors: Jun Iinuma & Eric Whiteway) has successfully completed its Series B fundraising round from numerous Japanese and foreign investors including SBI Investment Co., Ltd., which is making an additional investment in Cogent Labs following its participation in the Series A round.
Cogent Labs will use the funds raised in this round to expand its Tegaki, Kaidoku and Time Series Forecasting (TSF) services, and continue the commercialization of services that take advantage of advanced artificial intelligence.
In this round, new shares will be allocated to the following primary third parties:
● Kyoto Information Processing Service Co., Ltd.
(Head Office: Nakagyo, Kyoto; Representative Director & President : Tadamichi Yamamoto)
● Mizuho Bank, Ltd.
(Head Office: Chiyoda, Tokyo; President & CEO: Koji Fujiwara)
● Nomura Holdings, Inc.*1
(Head Office: Chuo, Tokyo; President & Group CEO: Koji Nagai)
● SBI Investment Co., Ltd.
(Head Office : Minato, Tokyo; Representative Director, Senior Executive Vice President & COO: Katsuya Kawashima)
● Sumitomo Mitsui Trust Bank, Ltd.
(Headquarters: Chiyoda, Tokyo; President: Masaru Hashimoto)
● TIS Inc.
(Head Office: Shinjuku, Tokyo; Representative Director & President : Toru Kuwano)
● Notable individual overseas investors
Other parties
*Listed in alphabetical order
*1 via Nomura Holdings' corporate venture capital fund
Main Purpose of Financing
Cogent Labs, as an artificial intelligence startup company aiming to create digital transformations using AI, has pursued its own research and development related to the technology since 2015. It places emphasis on providing cutting-edge yet practical services, and with these has helped its clients, including many leading Japanese companies, achieve increased sales and greater efficiency in their operations.
The new financing raised during this round will be used to expand Cogent Labs' existing services by: increasing the features and ways it offers its Tegaki service to customers; enhancing its Kaidoku service; and creating new applications for its Time Series Forecasting (TSF) engine. It will also use these funds to develop new, practical services based on research in advanced areas that the company focuses on.
1. Expansion of Existing Services
(1) Tegaki – Handwriting to Text AI-OCR
Cogent Labs will enhance the features of its handwriting recognition service to ensure that customers can digitize a wider range of documents, such as account books kept by financial institutions and local governments. Furthermore, to facilitate larger scale digital transformation projects it will enhance its systems integration offerings.
(2) Kaidoku – Natural Language Understanding & Processing
Cogent Labs will pursue the development of multiple-use services that leverage its natural language understanding engine. In particular, the company will move forward with the commercialization of its news analysis service, which it has been working on since last year, as well as develop service packages for use in compliance.
(3) Times Series Forecasting (TSF) – Time Series Forecasting
In addition to applying TSF to the multitude of indicators used in financial markets, the company will also pursue development of applications in areas outside of finance.
2. Offering New Services
Cogent Labs will continue its research related to leading-edge technologies, while leveraging the know-how gained from its research and development activities. Through this it will not only improve its existing services, but also develop new ones to serve as a source of new growth.
Endorsements
Tadamichi Yamamoto , Representative Director & President, Kyoto Information Processing Service Co.,Ltd.
Kyoto Information Processing Service Co.,Ltd. has invested in a third-party allocation of Cogent Labs shares. We are glad to note that this will realize the greater stability in the management base as well as the further acceleration in the company's current operations. We have also signed a new business partnership agreement with Cogent Labs. By combing the latest AI technology possessed by Cogent Labs with our Cloud PARK business, through closer collaboration between us, we hope that we can generate new solutions and develop innovations in businesses and societies.
Hiroyuki Kotake, Managing Executive Officer, AI Service Division Director, TIS Inc.
At TIS, we have established a corporate venture capital fund specializing in AI for the purpose of making AI useful for society and also invigorating and propelling business forward. We hope to construct a new business ecosystem that employs both the professionals at Cogent Labs with their global perspective and the company's leading services in the field of AI-OCR, and to contribute to our business development together.
Daisuke Yamada, Senior Managing Executive Officer, Mizuho Financial Group, Inc.
By working together with Cogent Labs, we have been able to realize the hand writing recognition for the large volumes of slips that financial institutions deal with, which has contributed greatly to promoting business efficiency. We invested in Cogent Labs with the expectation that its significant AI research and development capabilities will enable us to solve difficult tasks in collaboration in the future, while greatly anticipating further growth down the road. Mizuho, which will be the nucleus for innovation transforming finance, also wants to take on challenges together with Cogent Labs.
Shigeki Tanaka, Director and Managing Executive Officer, Sumitomo Mitsui Trust Bank, Ltd.
We have great expectations for the future prospects of Cogent Labs in the development of practical, new services based on research in advance areas, in addition to Tegaki, Kaidoku, and TSF. With this investment, by utilizing Cogent Labs' advanced technological capabilities and AI services, we believe that we can further refine the products and services provided through our company's banking, trust, and real estate businesses. Working together with Cogent Labs, we would like to advance our total solution capabilities that will resolve problems for customers.
Overview of Cogent Labs' Services
(1) Tegaki – Handwriting to Text AI-OCR
Tegaki is an optical character recognition (OCR) service that allows handwritten documents to be easily saved as data just by scanning them. Letters written by hand, which until now were difficult to recognize automatically, can now be read with high precision and speed. Tegaki can handle a variety of handwritten documents, including applications, questionnaires, and medical history forms. Recently, Cogent Labs released a service on Salesforce.com's AppExchange that enables Tegaki to be linked seamlessly to Salesforce's own CRM service. Cogent Labs also began offering Tegaki as an on-premises service for OEMs on such edge devices as scanners, PCs, smartphones and tablets enabling its use by an even wider user base.
(2) Kaidoku – Natural Language Understanding & Processing
Kaidoku is a service that can understand text contextually, and accurately structuralize and analyze language information based on its meaning. Its natural language understanding is not just limited to documents, but also includes time series information, which are essential to understanding trends and causal relations. The service is not dependent on a specific language.
Since Kaidoku enables the rapid and accurate discovery of required information based on the meaning of text and not just words, it dramatically reduces the time it takes to search for and analyze information.
As part of a PoC with Nomura Holdings, Inc., Cogent Labs discovered the possibility that Kaidoku can, in practice, reduce the time spent on research for certain tasks from one hour to five minutes, enabling market trends to be ascertained even faster.
(3) TSF – Time Series Forecasting
Time Series Forecasting (TSF), Cogent Labs' predictive analytics engine, can simultaneously process and analyze the time series data from various markets and make accurate forecasts. It can detect new knowledge as well as short and long-term patterns, which standard statistical approaches cannot. TSF is already being used with a stock trade volume prediction service at Daiwa Securities Co., Ltd.
About Cogent Labs
Cogent Labs is an artificial intelligence startup based in Tokyo that aims to "create a future where AI improves the quality of people's lives." It develops cutting-edge yet practical AI services that can be used from the cloud to the edge. The company employs 66 people (as of the end of December 2018; includes contracted and temporary workers), and recruits from more than 20 countries around the world. It offers the following as services: Tegaki, AI-OCR that boasts high recognition accuracy when reading handwritten characters; Kaidoku, which can understand natural language, and structuralize and analyze unstructured language information regardless of the language; and Time Series Forecasting (TSF), which forecasts the future based on time series data.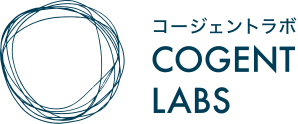 For inquiries, please contact:
Cogent Labs Inc.
Tel:03-6773-1836
Email:[email protected]