Cogent Labs Launches Solution based on Intel's Open VINO™ Toolkit
Cogent Labs Takes to the Stage as a Technology Collaborator at the Intel Office Automation (OA) Conference and Demonstrates Deep-learning-powered Image Processing Technologies
Cogent Labs Inc. (Head Office: Shibuya-ku, Tokyo, Representative Directors: Jun Iinuma, Eric Whiteway, hereinafter "Cogent Labs") has developed an AI OCR handwriting recognition solution that operates on Intel's OpenVINO™ Toolkit. This deep learning powered OA solution developed by Cogent Labs is optimized for Intel products by development and tuning on Open VINOTM Toolkit. Already highly regarded by Japan's leading manufacturers, Cogent Labs is working to meet the demands of numerous equipment manufacturers who need edge computing solutions, which have received much attention in the IoT market.
The printer market, which is one of the markets ripe for the use of AI, had already reached 5.74 trillion yen globally in 20171. Moreover, MFPs (multifunction printers), OCR devices, scanners, and other equipment produced by Japanese manufacturers have already secured the lion's share of the global market. Cogent Labs has identified the need for digitization of handwritten characters, image quality correction, and predictive maintenance utilizing Open VinoTM technology on MFPs, OCR devices, and scanners. The solution from Cogent Labs can eliminate both traffic stemming from the adoption of deep learning as well as system implementation and management costs by running deep learning processes on devices such as MFPs and scanners.
With Intel's CPUs and accelerators technology, Cogent Labs was able to deploy its superior deep learning powered AI OCR Tegaki technology, natural language understanding Kaidoku technology, and time series forecasting FTF (Financial Time Series Forecast) technology.
Cogent Labs introduced its first AI OA solution at the Intel-sponsored Office Automation Summit 2018 held on July 6, 2018. The presentation which demonstrated practical deep learning OA applications was well received by many participants, and the company is moving forward with further AI research and development with Intel. Cogent Labs aims to deliver practical AI solutions that increase work efficiency in many different industries and to continue to pursue value creation in the realm of deep learning technology together with Intel, the global technology leader.
References:
1. Business Printer Market, 2018
(July 2018 Yano Research Institute Ltd.)
https://www.yano.co.jp/market_reports/C60101000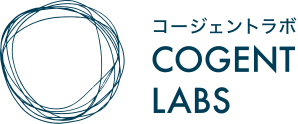 For inquiries, please contact:
Cogent Labs Inc.
Tel:03-6773-1836
Email:[email protected]