RPA Technologies and Cogent Labs have Formed Strategic Alliance in RPA × AI OCR Field Basic Robo! Integrates with Tegaki on BizRobo! DX Cloud Available from September 6 (Thursday), 2018
~Realization of advanced digital labor that substitutes for enormous volumes of – document input, aggregation and processing work!~
RPA Technologies, Inc. (Head Office: Akasaka, Minato-ku, Tokyo; President: Nobuyuki Okaga, hereinafter referred to as RPA Technologies), which provides base technology for RPA (Robotic Process Automation), the subsidiary of RPA Holdings, Inc. (Head Office: Minato-ku, Tokyo; President and CEO: Tomohiro Takahashi, hereinafter referred to as RPA Holdings) and Cogent Labs, Inc. (Head Office: Shibuya-ku, Tokyo, Representative Directors: Jun Iinuma, Eric Whiteway, hereinafter referred to as Cogent Labs) have formed a business alliance. A new service that integrate the RPA solution "Basic Robo!" with Cogent Labs' AI-based OCR (Optical Character Recognition) technology "Tegaki" on the RPA cloud platform service "BizRobo! DX Cloud" provided by RPA Technologies, was launched on September 6 (Thursday), 2018.
While workstyle innovation are demanded due to the shortage of production workers, RPA is attracting attention as a solution that improves productivity of white collar workers, especially, growing demand from Small-and-Mid-sized business across Japan are significant.. Even existing RPA users have found that although they may have deployed RPA tools in their desktop devices, it is challenged to scale-up the deployment due to high costs and poor ROI when they intend to expand to other departments or company as a whole. In addition, it has been complex to promptly automate operations with other latest technologies (AI, IoT, OCR, etc.). Essentially, these companies are facing challenges in scaling-up and advancing digital labor.
RPA Technologies, a leading company in RPA and digital labor, has formed a business alliance with Cogent Labs to integrated the RPA solution Basic Robo! with the AI-OCR technology Tegaki on the RPA cloud platform service BizRobo! DX Cloud. Through this collaboration, the two companies will realize advanced digital labor combining RPA and AI-OCR that can substitute for the enormous amount of paper-based data entry, changes, aggregation and processing that still takes place in Japanese companies.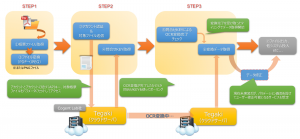 Until now, when companies wanted to process typographical and handwritten data, such as application forms and questionnaires, they had to purchase expensive dedicated OCR tools, yet there were still problems with accuracy. by using the Tegaki option, current BizRobo! DX Cloud users will be able to quickly and accurately recognize handwritten characters in image data such as PDFs and TIFFs through integrated digital labor and be able to convert data and integrate systems by taking advantage of high recognition rate at 99.22%*. This means that users who had previously chosen not to use such services due to poor cost-effectiveness or because they did not have large enough processing volume can now benefit from reasonable pricing structure.
* Details about Tegaki recognition rate
* Regarding the Tegaki recognition rate, we do not guarantee a recognition rate of 99.22% from the first time for all handwritten forms. For the recognition rate of 99.22%, please see below.
Going forward, RPA Technologies will leverage the latest technologies such as AI and OCR to contribute to further productivity improvements of customer through augumenting advanced digital labor for business areas that could not be served in the past.
Overview of BizRobo! DX Cloud Tegaki Option
Service Content
1) Read and convert PDF files 
· Read the target form file (PDF) placed in a specified folder in advance.
· Convert PDF file to JPG (PNG) file.
2) Account authentication, send form file and receive query key
· Call the Cogent side API service, using an API key associated with the user account and target form file (JPG or PNG file) as a key.
· Cogent side query key is returned from the Cogent side when acceptance to the Cogent side cloud server is completed.
3) Receive data after OCR conversion, output data
· Using the query key obtained in 2), call the API service to check whether the OCR conversion is complete, and periodically check for completion. (During this time, the robot is in Wait state)
· The robot continues processing at the timing when the Cogent side OCR conversion processing is completed and outputs the acquired OCR result.
BizRobo! DX Cloud Tegaki Option Price
· Initial fee: 50,000 yen (tax excluded)
· Monthly usage fee: 20,000 yen (tax excluded)
* Up to 20,000 OCR items can be processed within the monthly usage fee. If the number exceeds 20,000 items, each item is charged at 1 yen.
Tegaki is an AI-OCR technology developed by Cogent Labs. The service can recognize handwriting with high precision, and can be used in any industry from manufacturing, sales, and finance, to healthcare, services, and education. Handwriting, which was difficult to recognize automatically with previous technology and required manual keyboard input, can be speedily converted to data with high precision. By processing data and learning using proprietary AI technology, reading accuracy is continuously improved, supporting overall business efficiency for companies.
About the 99.22% recognition rate
When recognizing the following sentences using the engine developed by Cogent Lab, the recognition rate was 99.22%.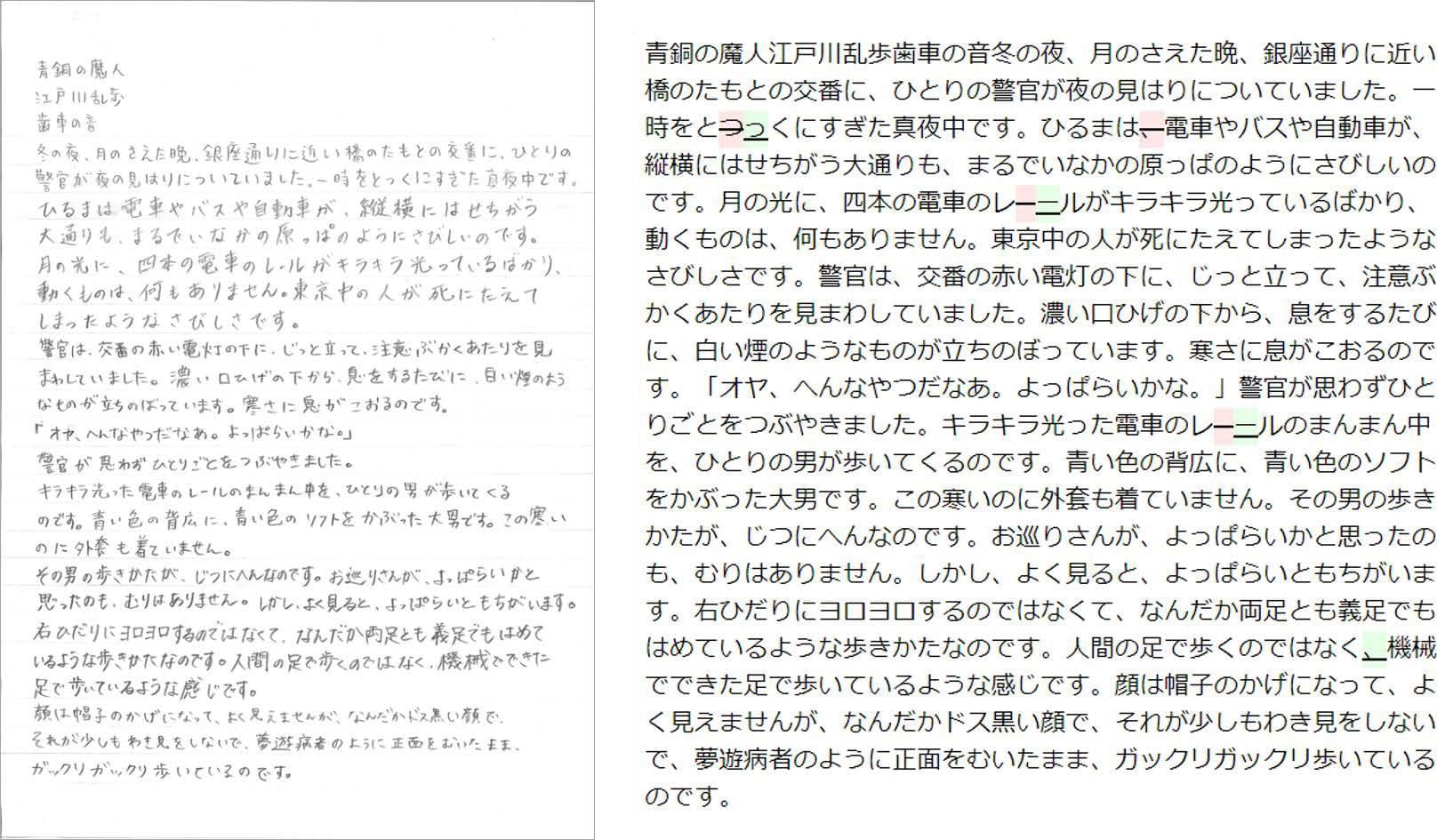 Outline of BizRobo! DX Cloud
The RPA Cloud Platform Service BizRobo! DX Cloud provides know-how and contents on RPA obtained by introducing RPA so far, and software and infrastructure required for operation in an integrated manner. A scalable server/background RPA "BasicRobo" operation function can be built on "private cloud" for each customer, and the system can be used on a single tenant/pay-as-you-go basis. In addition, supplementary services are provided including a knowledge base site based on the 10-year operating experience of RPA Technologies, web training contents, and sample robot collections. Other types of support include a user community site, free support for 3 months, and 24-hour server monitoring.
Outline of Companies
Head office: 13F Ark Mori Building, 1-12-32 Akasaka, Minato-ku, Tokyo
Established: July 2013
Involved in investment and consulting services for new businesses of client companies.
Established as a wholly-owned subsidiary by OPEN ASSOCIATES, Inc. (now RPA Holdings, Inc; TSE Mothers Stock Code 6572) through company split.
Representative: President Nobuyuki Osumi
Capital: 30 million yen
Business content: Development, design, manufacture and sales of computers, peripheral devices and software, import/export business/information processing service business and consultancy business/information provision service business/market research and collection and analysis of various information.
Head office: TENOHA LAB, 20-23 Daikanyama-cho, Shibuya-ku, Tokyo
Established: April 2014
Representatives: Representative Directors Jun Iinuma, Eric Whiteway
Capital: 1.472 billion yen (including capital reserves)
Business content: Research and development of state-of-art artificial intelligence and provision of related solution services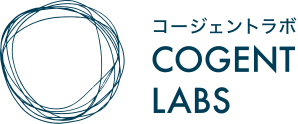 For inquiries, please contact:
Cogent Labs Inc.
Tel:03-6773-1836
Email:[email protected]