SoftBank and Cogent Labs Enter into Business Partnership in the Field of RPA×AI
Development of Cooperative Solution Employing RPA and AI-OCR
SoftBank Corp. (Head Office: Minato-ku, Tokyo, President & CEO: Ken Miyauchi, hereinafter "SoftBank") and Cogent Labs Inc. (Head Office: Shibuya-ku, Tokyo, Representative Directors: Jun Iinuma, Eric Whiteway, hereinafter "Cogent Labs") have announced a business partnership agreement in the field of Robotic Process Automation (RPA) on January 29, 2018. The two companies will pursue joint development and provisioning of a solution combining RPA and OCR technology for handwritten documents, employing artificial intelligence (AI).
Softbank has collaborated with RPA Holdings, Inc. (RPA Holdings), the leader in the domestic RPA industry, to provide the RPA solution, SynchRoid. This technology can optimize a corporation's regular office work by automatically processing vast amounts of paper documents. However, many of these common documents, such as contract applications, questionnaires, medical interview sheets, medical certificates, or examination answer sheets, consist of handwritten text which must first be digitized prior to RPA processing. Cogent Labs' handwriting recognition service, Tegaki, leverages cutting-edge AI to automatically digitize this handwritten information with 99.22%*accuracy.
SoftBank and Cogent Labs will engage in joint development of a solution combining SynchRoid with Tegaki, which will enable businesses to automate tasks such as data entry, aggregation, and rapid mass-processing of documents.
The two companies aim to improve efficiency in numerous industries, including manufacturing, sales, finance, health care, service, and education, contributing to customers' work style reform.
Reference
"Future Stride" A web magazine delivering the future of business (Powered by SoftBank)
https://tm.softbank.jp/future_stride/topics/20180117
* (Footnotes added on Feb. 6) Recognition accuracy of 99.22% is not guaranteed for all customers on all data. Please see the appendix for more information.
SoftBank, as well as the SoftBank name and logo, are the registered trademarks and trademarks of SoftBank Group Corp. in Japan as well as other countries.
Any other company names as well as product or service names mentioned in this press release are the registered trademarks or trademarks of their respective companies.
(Footnotes added on Feb.6)
Accuracy estimation
Accuracy of 99.22% was obtained on a per-character basis on the form shown below, which contains handwritten sentences from five different writers.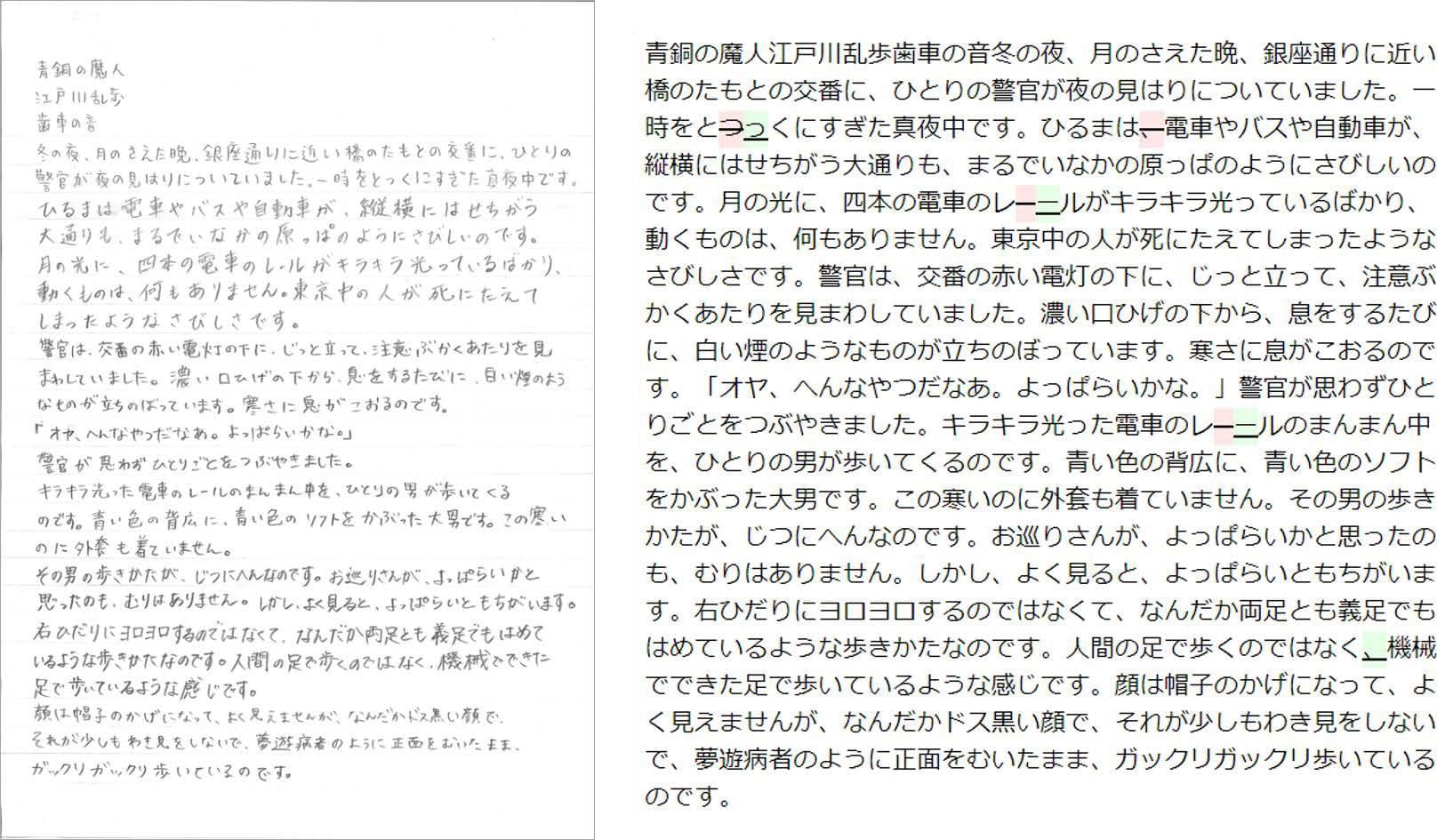 About SoftBank Corp.
SoftBank Corp. provides mobile communications services, fixed-line communications services, and Internet connectivity services in the SoftBank Group, a group of Internet corporations. The company expands its businesses in the fields of IoT, robots and energy while striving for innovation of people's lifestyles through IT employing synergies with group companies.
Please visit SoftBank's website for more information. https://www.softbank.jp/corp/group/sbm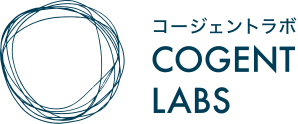 For inquiries, please contact:
Cogent Labs Inc.
Tel:03-6773-1836
Email:[email protected]