Real-Time Stock Trading Volume Prediction Model Using Artificial Intelligence (AI) Developed with Daiwa Securities
Prediction Accuracy Improved by Maximum 39% and Average 7-10% in Comparison to Benchmark*
Cogent Labs Inc. (Head office: Shibuya-ku, Tokyo, Representative Directors: Jun Iinuma, Eric Whiteway, hereinafter "Cogent Labs") and Daiwa Securities Co. Ltd. (hereinafter "Daiwa Securities") have co-developed a real-time stock trading volume prediction model using artificial intelligence (AI).
Cogent Labs and Daiwa Securities have co-developed a novel stock trading volume prediction model utilizing state-of-the-art deep learning architectures. When compared to the benchmark on historical data, the accuracy of the new model improved for approximately 80% of a selected universe of stocks, with improvements as high as 39%*.
By accurately forecasting trading volume, Daiwa will be able to schedule the execution of its large orders in the most efficient way, producing more stable and superior execution results for its clients. The AI model will be incorporated into a new algorithmic trading service and made available to its institutional investor clients from the first half of the next fiscal year.
Daiwa Securities and Cogent Labs are leveraging their respective expertise and engaging on multiple fronts. Strong cooperation on the development of this project led to Daiwa Securities signing an exclusive licensing agreement for the use of the resulting stock trading volume prediction model.
Cogent Labs' founder Eric Whiteway, previously a Managing Director at Morgan Stanley, as well as many members of the team have strong financial markets experience. This domain expertise combined with the R&D team's advanced artificial intelligence research enables Cogent Labs to develop state-of-the-art solutions for clients in the finance industry.
* The results of this simulation are based on past performance data at Daiwa Securities, and do not suggest or guarantee any results in the future.
Comments by Mr. David deGraw,
Head of Algorithmic Trading at Daiwa Securities
This milestone achievement with Cogent Labs builds on our initial ideation from 2015 and successful POC in 2016 to bring deep learning analytics to algorithmic trading. Cogent Labs' unique combination of professionals with domain expertise in finance and advanced machine learning scientists puts them in a category of their own in this space. We have recognized from early on that the ability to predict non-linear changes in volume and price is critical to achieving stable, as well as superior execution performance in algorithmic trading. From our successful POC, we were convinced that deep learning can provide meaningful improvements over existing methods.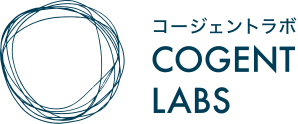 For inquiries, please contact:
Cogent Labs Inc.
Tel:03-6773-1836
Email:[email protected]