Samsung Electronics Min Song to Assume Position of Board Member and Director of Technology at Cogent Labs
Cogent Labs Inc. (Shibuya-ku, Tokyo, hereinafter "Cogent Labs") has welcomed Min Song as the company's board member and Director of Technology.
Min Song, Samsung Electronics Principal Engineer, head of machine learning at the Visual Display Division and a key member responsible for Samsung's artificial intelligence (AI) company acquisition effort, joins Cogent Labs.
During his 17-year career at Samsung, Mr. Song created and led the machine learning team for the Visual Display Division, overseeing the team's overall research direction and development effort. He led numerous large scale projects which required multi-site development and management of large groups of international researchers and engineers. In addition, Mr. Song was a key member of the group responsible for Samsung's global AI acquisition effort.
Mr. Song said:
"To be successful in a highly competitive business environment, cutting edge technology is an essential part of the equation, but a broader business alignment and execution are also essential. Cogent Labs is one of few startups that has both the technological and business capability. I am excited to join Cogent Labs as Director of Technology at a time when the company is establishing itself as a prominent AI player in Japan solving some of the toughest business challenges for clients. Given our world class research and engineering teams, as well as our business understanding and execution, I have no doubt we will be able to achieve great things moving forward."
Mr. Song's arrival coincides with Cogent Labs' successful completion of a ¥1.3 billion ($11.5 million) Series A round in March 2017, and the company's continued engagement and growth in the Japanese market.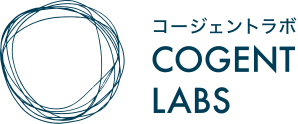 For inquiries, please contact:
Cogent Labs Inc.
Tel:03-6773-1836
Email:[email protected]