RIKEN Brain Science Institute's Shun-ichi Amari to assume position of Research Advisor
Cogent Labs Inc. (Shibuya-ku, Tokyo, hereinafter "Cogent Labs") has welcomed Shun'ichi Amari, Senior Team Leader of the Laboratory for Mathematical Neuroscience of RIKEN Brain Science Institute, as the company's Research Advisor.
Dr. Amari majored in Mathematical Engineering in 1958 in the University of Tokyo, and graduated in 1963 from the Graduate School of the University of Tokyo. After graduation, Dr. Amari has held numerous positions, including Associate Professor of Kyushu University, Visiting Researcher of University of Massachusetts, Professor of the Department of Mathematical Engineering and Information Physics of the University of Tokyo, Faculty of Engineering, and Director of the RIKEN Brain Science Institute. He has conducted research in areas such as continuum mechanics, information theory and neural networks. It is recognized that the recent progress in the area of artificial intelligence has included rediscoveries of Dr. Amari's past achievements over many years. In 2012, Dr. Amari was selected as Person of Cultural Merit (Bunkakorosha), an award given by the Japanese Government to recognize and honour people who have made outstanding cultural contributions.
Dr. Amari said:
"The challenges of research and discovery always arise from places where people from various areas physically gather together. I have high expectations towards the challenge of Cogent Labs which combines academia and business and has gathered talent in the area of artificial intelligence from various countries around the world, and I hope to be able to support their efforts on the academic side."
Jun Iinuma, Co-founder of Cogent Labs, said:
"With Dr. Amari's appointment, we trust that his achievements and experience over many years will provide our team with great opportunities for growth and career development in research areas including research work, verification, and research presentations. In addition to receiving advice for future technological development, we will initially work with Dr. Amari to document the contents of research conducted by our research team. Going forward, our company will continue to promote hiring researchers, as well as developing human resources."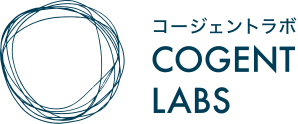 For inquiries, please contact:
Cogent Labs Inc.
Tel:03-6773-1836
Email:[email protected]